News and Updates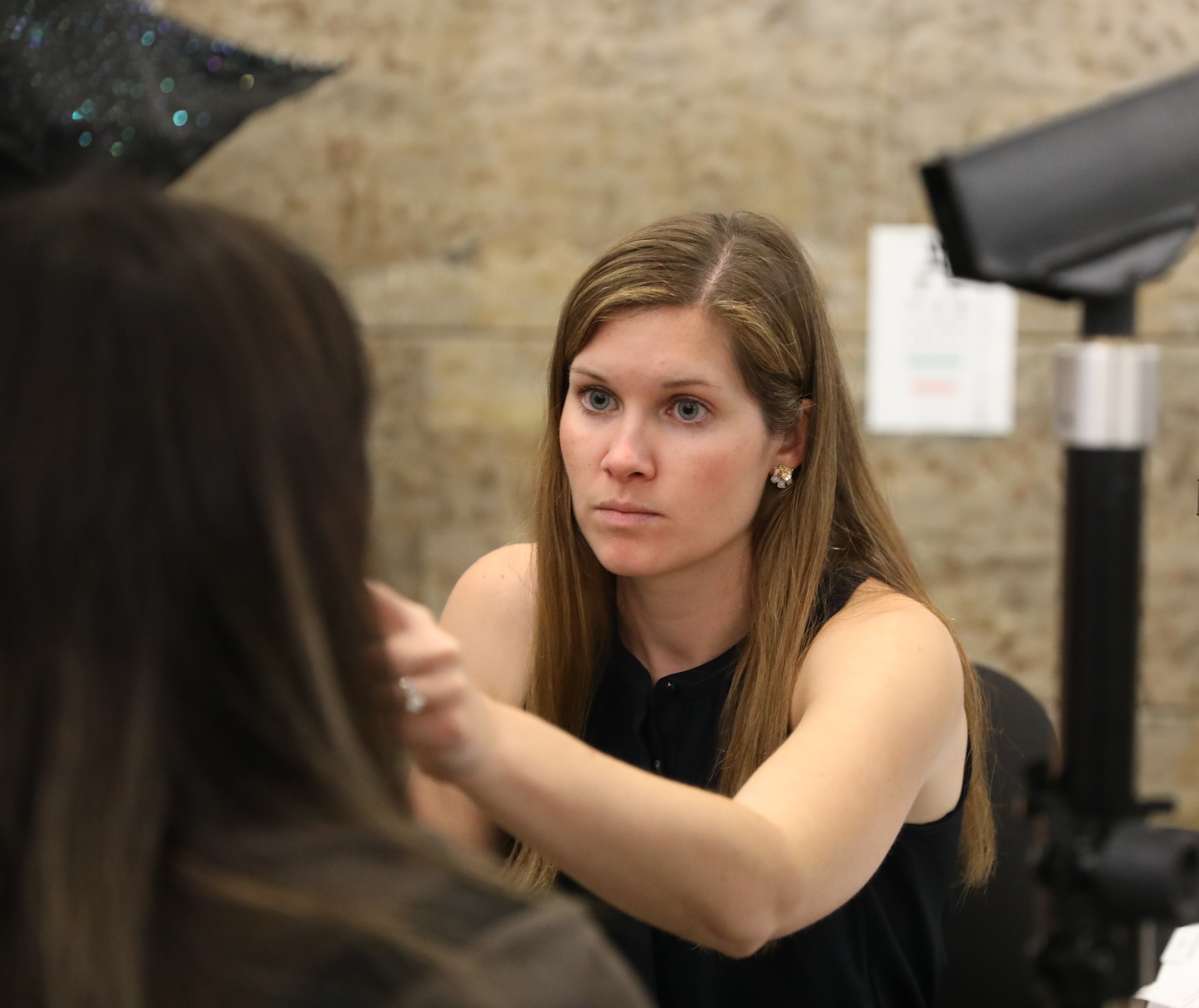 Dr. Schiffer with a High School of Fashion Industries student
A Vision for Students at the High School of Fashion Industries
Five doctors of optometry recently volunteered to provide eye exams for students at the High School of Fashion Industries in Chelsea, New York. It was part of an event organized by GLAM4GOOD in collaboration with VSP Global®, Nine West Eyewear, and fashion and accessory companies to help the students prepare for college, job interviews, and their futures.

"As we know, the ability to see clearly is critical for learning," shared Meghan Schiffer, OD, one of the VSP network doctors who volunteered. "Access to a complete eye exam and eyeglasses allows the students to be better prepared to conquer their goals in college and beyond."

Students at the High School of Fashion Industries are just like students at other high schools, except they take fashion-oriented coursework in addition to traditional classes like math and science. This extended curriculum helps prepare these students for all types of careers in fashion.

In addition to comprehensive eye exams at the event, students were able to select sunglasses and ophthalmic frames provided by Nine West Eyewear, a Marchon® Eyewear brand specifically designed for pre-teens, teens, and petite women. They also received career-appropriate clothing and accessories, thanks to GLAM4GOOD and other sponsors, and heard from a panel of fashion celebrities.

Following the event, Dr. Schiffer noted, "I especially enjoyed this volunteer opportunity because it was at a high school. Being able to provide eye care to the graduating senior students was rewarding and inspiring. As I spoke with the students, I could tell they were passionate about their future career paths and determined to succeed."

Looking to give back in your community? Sign up to be notified of opportunities to volunteer at a mobile eye care clinic or request eyewear donations for your own community outreach efforts.